MuscleTech
NITRO-TECH
Whey Isolate and Concentrate to Support Muscle Building
Enhanced With Creatine & Aminos!
Product Overview
NITRO-TECH FUELS THE PROS
Very few proteins completely change the game, and for years bodybuilders were given very few options for protein sources that were scientifically formulated to help build more muscle1,2. As a result, for years you could basically change protein brands every month and see no difference in gains at all.
This changed with the launch of Nitro-Tech®. MuscleTech® researchers invested countless hours working to create a protein formula that packs on more muscle and builds more strength than regular whey protein1,2,3.
5.3g
Glutamine & Precursor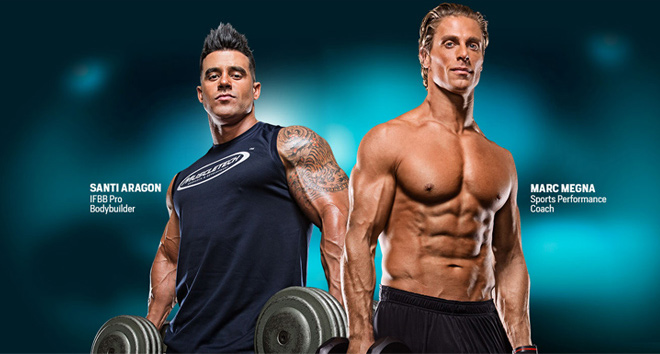 Nitro-Tech Protein!
Nitro-Tech is a scientifically engineered, enhanced whey protein formula designed for all athletes who are looking for more muscle, more strength and better performance1,2,3. Nitro-Tech contains protein sourced primarily from whey protein isolate and whey peptides – two of the cleanest and purest protein sources available. Other whey protein supplements might have only a few grams of these highly bioavailable and easily digested proteins. Nitro-Tech® is also enhanced with the most studied form of creatine for even better gains in muscle and strength3.
How Nitro-Tech Works
Delivers Ultraclean Whey Isolate and Peptides
Supplying 30 full grams of the most quickly absorbable and highest biological value proteins available. These are two of the cleanest sources of protein available to athletes to help build muscle1.
Contains a Clinically Proven Dose of Pure Creatine Monohydrate
Each scoop supplies a full 3-gram dose of the most researched form of creatine available – creatine monohydrate. Creatine in combination with whey protein can be more effective for building muscle than whey protein on its own1,2,3.
Provides All Essential Amino Acids
The protein in Nitro-Tech® provides a complete amino acid profile, which means that every serving of Nitro-Tech® provides you with all the essential amino acids, including the 6.9 grams of BCAAs.
1Protein contributes to a growth in muscle mass.
2Protein contributes to the maintenance of muscle mass.
3Creatine increases physical performance in successive bursts of short-term, high intensity exercise. The beneficial effect is obtained with a daily intake of 3 g of creatine.
Ratings & Reviews
What's in MuscleTech NITRO-TECH
4 Lbs.

Strawberry

Serving Size: 1 Scoop (44g)

Servings Per Container Approx.

41

Amount Per Serving

% Daily Value

Calories

160

Calories From Fat

20

Total Fat

2.5 g

4%*

Saturated Fat

1.5 g

8%*

Cholesterol

70 mg

23%

Total Carbohydrate

4 g

1%*

Sugars

1 g

†

Protein

30 g

60%*

Calcium

240 mg

24%

Sodium

180 mg

8%

Nitro-Amino Matrix

L-Leucine

3.2

g

†

(as Whey Protein Concentrate, Whey Protein Isolate, Whey Peptides, L-Leucine, Whey Protein Isolate 97%)

L-Isoleucine

1.9

g

†

(as Whey Protein Concentrate, Whey Protein Isolate, Whey Peptides, L-Isoeucine, Whey Protein Isolate 97%)

L-Valine

1.8

g

†

(as Whey Protein Concentrate, Whey Protein Isolate, Whey Peptides, L-Valine, Whey Protein Isolate 97%)

Scientifically Studied Musclebuilder

Creatine Monohydrate

3 g

†

* Percent Daily Values are based on a 2,000 calorie diet

† Daily Value not established

Other Ingredients:

Isolate Protein & Peptide Blend (Whey Protein Isolate

, Whey Peptides

, Whey Protein Isolate 97%)

, Whey Protein Concentrate

, Natural And Artificial Flavors

, Gum Blend (Cellulose

, Xanthan

, Carrageenan)

, Calcium Carbonate

, Beet Juice (color)

, Salt

, Enzyplex (Papain

, Amylase)

, Sucralose

, Citric Acid

, Malic Acid

, Acesulfame-Potassium

, Soy or Sunflower Lecithin

Contains Milk And Soy Ingredients. Processed In A Facility That Also Processes Egg, Wheat, Tree Nut, Peanut, Fish and Shellfish Ingredients.
Directions For NITRO-TECH: Mix 1 serving (1 scoop) in 6 oz. or 2 servings (2 scoops) in 12 oz. of cold water or skim milk in a glass or shaker cup. Use between major meals and after exercise. Drink 8 to 10 glasses of water daily. For maximum results, consume 4 scoops of NITRO-TECH® daily for a minimum of six weeks.
Warnings:
Do not exceed the recommended daily dose. Food supplements should not be used as a substitute for a varied diet and a healthy lifestyle. Store out of the reach of young children. Consult with a qualified healthcare professional before taking this product if you are pregnant, nursing, under 18 years of age, or if you have any known or suspected medical condition(s). Store in a cool, dry place.
Food Supplement with Creatine, Sugar, and Sweetener(s).
* These statements have not been evaluated by the Food and Drug Administration. This product is not intended to diagnose, treat, cure, or prevent any disease.
---